Announcing a New Way to Reach Us: Live Chat
June 16th, 2017 • Comments
Tags: Customer Care, Live Chat, Chat, LiveAgent, Communication Is Our Business
Visitors to the Avcomm Solutions web site may have noticed a new bright orange bubble in the lower right hand corner of their screens, announcing our "Live Chat!" When you see that pronouncement, we are online and happy to help! We are thrilled to be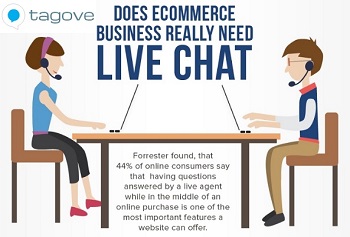 able to connect with our customers in a new way, in real time, to answer their questions immediately.
Adding Live Chat was a natural progression in our customer care, and we are part of a larger trend. In an informal survey of a variety of ecommerce web sites, the option to chat live is prevalent. Statistics show that consumers across the Internet find chat a valuable resource when they are making on-line buying decisions.
According to this infographic by
Tagove
, research by Forrester shows that 44% of online consumers say that having questions answered by a live agent while in the middle of an online purchase is one of the most important features a website can offer. In the same infographic, citing an ATG Global Consumer study, 90% of customers consider live chat helpful! That's a pretty powerful statistic, and one that Avcomm wants to capitalize upon.
Companies say that live chat increases employee efficiency if they are empowered to handle multiple conversations at the same time. According to this
TNW post
, some live agents can handle up to 6 conversations at a time (depending upon complexity of the issues, of course). And, research has shown that live chat can improve conversion rates, meaning more sales. Additionally, during chats, agents are able to chat with each other, and can gain support and advice from colleagues during particularly difficult customer conversations.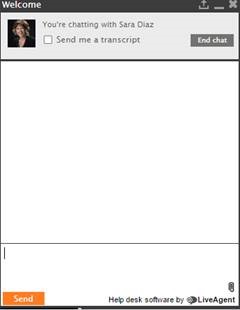 "I believe that businesses need to be aware of the ways their customers prefer to engage and then be willing to offer those various avenues of communication. For us, we started to noticed an increase of phone calls from website visitors who had simple questions or inquiries. As I put myself in those customers' shoes, I knew my preference would be to click to chat for a quick answer, if that option was available to me, versus having to call in," says Sara Diaz, Director of Sales and Customer Support at Avcomm Solutions. "I am very excited that Avcomm now offers Chat as another means for my team to support our customers."
After careful perusal of many of the chat options on the market, choosing
LiveAgent
as our Chat platform was a no-brainer. LiveAgent is the most reviewed and #1 rated help desk software for SMB in 2017. As a self-certified woman owned small business, we value both the features and the reasonable cost per month. The phenomenal customer service and support that we have received from LiveAgent was also a deciding factor.
We are extremely pleased to be able to chat with our customers in real time to provide them the best possible support and so far, in the short couple of months that we've been live, we've found our customers utilizing chat for needed product recommendations, product verification, order tracking and more!