Total Solar Eclipse is Monday, Aug. 21
August 15th, 2017 • Comments
Tags: Solar Eclipse 2017, Office Hours, Communication Is Our Business
We are fortunate to be in the direct path of the Total Solar Eclipse next Monday, and our solar viewing safety glasses are ready! For approximately 2 minutes and 32 seconds here in Aurora, NE, the sun will be completely blocked by the moon. The last time a total solar eclipse happened was in 1979! In order to celebrate and view the event, we are closing the office from 12:30 pm-1:30 pm Central Time on the 21st.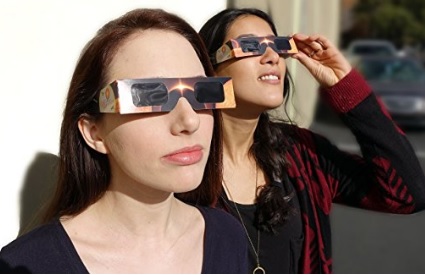 Millions of people are expected to travel to the path of totality; however, if you are not fortunate enough to be in the path of this Total Solar Eclipse or cannot travel, don't despair. NASA will be livestreaming the event on their web site, here:
Nasa Live Stream Solar Eclipse
. Another site to view the eclipse is the Exploratorium at Pier 15 website:
Solar Eclipse 2017
. And, a variety of Solar Eclipse apps are available in both the App Store (Apple) and Google Play (Android).
Follow along on
Twitter
with the hashtag #Eclipse2017
During the Great American Eclipse (so named because it can only be seen in the United States), those not on the path of Total Eclipse will experience a Partial Eclipse.
We apologize for any delay you may experience should you try to reach us during the hour we are closed, and appreciate your understanding as we experience a once-in-a-lifetime opportunity! Please leave us a message and we will get back to you as quickly as possible.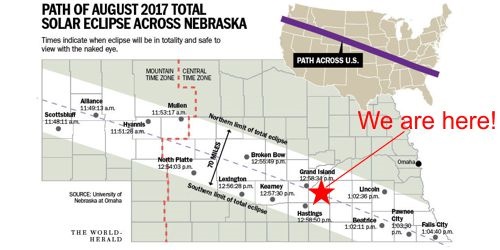 Solar Glass Image Source:
Amazon ISO and CE Certified Lunt Solar Eclipse Glasses