How to Change the Battery in Your Plantronics CS540 Wireless Headset
July 12th, 2017 • Comments
Tags: Plantronics, Battery, CS540, Wireless Headset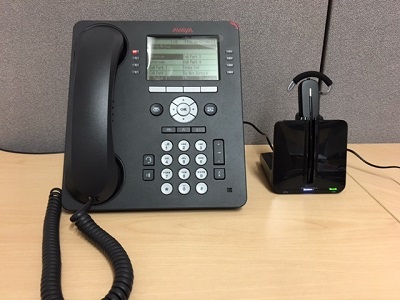 The
Plantronics CS540
is a convertible wireless headset that offers 3 different, comfortable wearing styles. Wireless headsets are a convenient way to handle phone calls either at your desk or away from it. Typically, with every day use, wireless headsets can be used for 2-3 years with no problems; however, after that time, you may experience difficulties on your calls due to a degraded battery. Warning signs that your battery is low: If you are on a call and the headset battery is critically low, you will hear a repeated single low tone every 15 seconds indicating that the battery is low. You should recharge the headset immediately. If you are not on a call and press the call control button, you will hear three low tones if the battery is critically low. You should recharge the headset immediately.
If after long use you notice that a fully charged battery is no longer lasting long enough, you can replace the battery, with no tools required! Simply purchase the spare battery for the CS540 headset here
CS540 Replacement Battery
and then follow these quick steps: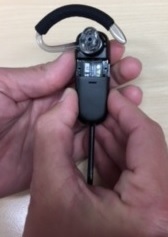 Step 1:
Slide the battery cover off and remove it from the headset.
Step 2:
Pull the battery out of the attachment clips. There is one on each side of the battery, which holds ("clips") the battery securely into place.
Step 3:
Grasp the battery connector (the tiny white square piece) and disconnect from the headset.
Step 4:
Plug the new battery connector into the battery port of the headset.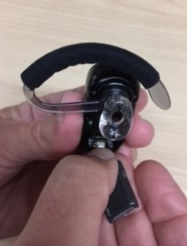 Step 5:
Once connected, slide the battery into place.
Step 6:
Slide the cover back on and push it into place.
Coincidentally, we noticed that the earpiece pivots on the CS540 for a customized fit. When you hold the base of the headset, push it in and back toward your ear to allow the pivoting earpiece to bring the microphone close to your mouth. As the base of the headset moves backwards, you will feel soft clicks until the microphone rests close to your cheek.
Are you experiencing a loss of talk time, a degradation of call quality, or other issue with your wireless headset? You may just need a new battery!
For a complete list of the wireless headsets we carry, and the corresponding replacement batteries, read our blog post here:
Which Wireless Headsets Have Field-Replaceable Batteries?