There were 1 posts tagged: Anti-Startle
June 30th, 2014 • 0 Comments
Did you know that headsets can provide hearing protection for the safety and well being of your employees?
Contact center agents, 911 dispatchers, and those who talk on the phone for the majority of their workday are at a higher risk of exposure to acoustic bursts. An acoustic burst is a sudden and unexpected variation in volume level. Noise hazards include white noise, spikes, shrill alarms, fax machine signals and more.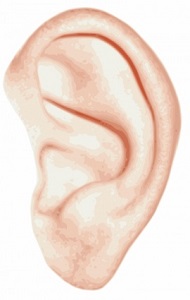 When these hazards occur, we cannot react fast enough to pull the receiver away from our ears. Over time, these acoustic bursts can lead to acoustic shock, which causes ear pain, headaches, tinnitus (ringing in the ears) and even permanent hearing loss.
The United States and the European Union have issued guidelines to protect workers' hearing. The EU Noise at Work Directive defines two critical levels for noise exposure throughout a working day. For up to 80dB(A) the employer has no obligations. Between 80dB(A) and 85dB(A) the employer should offer hearing protection and education. For levels exceeding 85dB the employees must be provided with, and wear, hearing protective equipment. For leading U.S. recommendations, the upper maximum exposure limit is 85 dB(A) (time weighted average over a full working day).
Avcomm Solutions offers three major headset brands: Jabra, Sennheiser and Plantronics. The manufacturers build their headsets with the technologies needed to protect wearer's hearing.
Jabra contact center and office headsets have
SafeTone
hearing protection, which offers
PeakStop
and
Intellitone
technologies, to eliminate potentially harmful sound spikes. PeakStop actively protects the user by keeping the absolute sound level and the energy of the peak in the safe zone at all times, preventing potentially harmful sound from reaching the ear. Intellitone regulates the average sound level down to 85dB.
All Sennheiser contact center and office headsets are equipped with
ActiveGard
, a patented technology that actively guards your hearing from acoustic bursts or shocks. ActiveGard limits the sound pressure at a level of 103dB (EU and US regulations say maximum 118dB) and reduces and removes dangerous energy from an acoustic burst. It also eliminates the distortion from an excessive incoming signal.
Plantronics contact center and office headsets offer
Sound Guard
,
SoundGuard Plus
or
SoundGuard Digital
technologies, as well as
Anti-Startle
to protect the headset wearer from sudden loud sounds.
AudioIQ
and
ClearLine
technologies are additional hearing safeguard technologies found in Plantronics products. Multistage and limiting technologies ensure hearing is protected during each call.
Another tool in protecting agents' hearing is audio processors, or amplifiers. These

offer additional hearing protection technology to enhance the protections found in the headset. Used together, clear conversations, hearing protection, and the best in functionality for corded headsets is possible.
The variety of headset and amplifier options available on the market today can be confusing to operations directors, contact center managers, and purchasing agents.
Contact us
at Avcomm Solutions for help in choosing the right set-ups for your organization, and most importantly, your agents. Their hearing safety depends on it!
For more information about hearing technologies, follow the links provided here:
Sennheiser

Jabra
Plantronics