There were 2 posts tagged: SafeTone
August 29th, 2014 • 0 Comments
The movie "Jerry Maguire" features a great scene with Cuba Gooding, Jr., as an aging professional football player telling his agent Jerry Maguire that he needs to "show me the money" – Jerry needs to negotiate a high-dollar contract for his client.
This phrase is easily applicable in industry and government, where shareholders, stakeholders and more are scrutinizing the bottom line. ROI (return on investment) is a much discussed term that attempts to determine the value of something and its impact on the company's overall financial health.
Scaled-down budgets and budget cuts are forcing many to stretch their limited resources. It can be a temptation when looking at a reduced budget to quickly make decisions based upon price alone. You have X amount of dollars, and so you look for a low price, giving you (theoretically) more product for the money. Unfortunately, you get what you pay for.
A high quality headset may have a higher price tag, but over the long run, offers a better value and costs less – equaling happier customers and employees. How?
Durable construction – Corded headsets can clutter a workstation. Chairs roll over the cords on the floor, feet can get tangled in them, and the general use of corded headsets can cause cords to break, snag, and fall off. Headsets offered by Avcomm Solutions have been tested by the manufacturers for user-proof adoption.

The recent trend in headset manufacturing has been the inclusion of Kevlar cords. We know that Kevlar bullet-proof vests in the law enforcement community stop bullets, and the Kevlar reinforced headset cords add a layer of protection to the cords, so they aren't easily broken down.

High quality, heavy duty materials – plus design features that minimize the damage that can come from repetitive and sometimes hard use – will keep your agents on the phones.


Reliability – With call centers running sometimes continuous 24-hour shifts, appropriate agent coverage is a necessity. Can you rely on your headsets to work when your agents need them? Increase first call resolution, improve engagement, and reduce hold times with a reliable headset.
Comfort – The fit and feel of a headset can contribute to your agent's job satisfaction. Heavy phone users – those on the phone for the majority of their workday – will appreciate a comfortable headset that doesn't pinch or fall off their head and ears. A happy agent makes for a happy customer!
Excellent sound quality – The ability to hear and really listen to the person on the other end of the call is critical. Cisco has identified and categorized voice quality problems including echo, tunnel, soft, loud, or tinny voice, and absolute silence, as just some of the voice quality problems during phone calls: Recognizing and Categorizing Symptoms of Voice Quality Problems.

Companies that specialize in designing headsets for call-centric environments have value-added features. Audio technologies and hearing protections such as SafeTone (Jabra), ActiveGard (Sennheiser) and Sound Guard (Plantronics) ensure the safety of headset wearers. To read more about these technologies, check out our blog post: Say What? The research and development necessary to produce the best headsets for call-centric environments is a continuous evolution of excellence for our headset manufacturers.
Noise cancelling microphones – If you are in a busy, crowded or noisy office environment, noise-cancelling microphones are a must and definitely worth the added cost. Colleagues and other background noises (copy machines included) are filtered out and therefore not transmitted to your caller through the microphone. Companies dealing with highly sensitive data, including credit card information, will provide peace of mind to callers who won't hear other customers' conversations in the background of their agent's microphone. For a more detailed listing of microphone types, read our blog post.


Warranty replacement – A warranty replacement policy is another standard for high quality headsets. Sometimes, due to carelessness, or other issues, headsets can break or fail. Our manufacturers offer a 2-year, and sometimes 3-year warranty replacement, on their corded headsets. You won't be purchasing replacement headsets regularly with this safeguard in place!
Let us know how we can help you increase your profits, and impact your bottom line, with the top quality headsets that we offer here at Avcomm Solutions. Our job is to help you find the best solutions for your office's unique needs and environment.
Contact us!
Source:
Choosing the best direct connect headset solution for your contact center
. Plantronics whitepaper. 1/23/08.
June 30th, 2014 • 0 Comments
Did you know that headsets can provide hearing protection for the safety and well being of your employees?
Contact center agents, 911 dispatchers, and those who talk on the phone for the majority of their workday are at a higher risk of exposure to acoustic bursts. An acoustic burst is a sudden and unexpected variation in volume level. Noise hazards include white noise, spikes, shrill alarms, fax machine signals and more.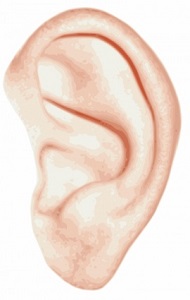 When these hazards occur, we cannot react fast enough to pull the receiver away from our ears. Over time, these acoustic bursts can lead to acoustic shock, which causes ear pain, headaches, tinnitus (ringing in the ears) and even permanent hearing loss.
The United States and the European Union have issued guidelines to protect workers' hearing. The EU Noise at Work Directive defines two critical levels for noise exposure throughout a working day. For up to 80dB(A) the employer has no obligations. Between 80dB(A) and 85dB(A) the employer should offer hearing protection and education. For levels exceeding 85dB the employees must be provided with, and wear, hearing protective equipment. For leading U.S. recommendations, the upper maximum exposure limit is 85 dB(A) (time weighted average over a full working day).
Avcomm Solutions offers three major headset brands: Jabra, Sennheiser and Plantronics. The manufacturers build their headsets with the technologies needed to protect wearer's hearing.
Jabra contact center and office headsets have
SafeTone
hearing protection, which offers
PeakStop
and
Intellitone
technologies, to eliminate potentially harmful sound spikes. PeakStop actively protects the user by keeping the absolute sound level and the energy of the peak in the safe zone at all times, preventing potentially harmful sound from reaching the ear. Intellitone regulates the average sound level down to 85dB.
All Sennheiser contact center and office headsets are equipped with
ActiveGard
, a patented technology that actively guards your hearing from acoustic bursts or shocks. ActiveGard limits the sound pressure at a level of 103dB (EU and US regulations say maximum 118dB) and reduces and removes dangerous energy from an acoustic burst. It also eliminates the distortion from an excessive incoming signal.
Plantronics contact center and office headsets offer
Sound Guard
,
SoundGuard Plus
or
SoundGuard Digital
technologies, as well as
Anti-Startle
to protect the headset wearer from sudden loud sounds.
AudioIQ
and
ClearLine
technologies are additional hearing safeguard technologies found in Plantronics products. Multistage and limiting technologies ensure hearing is protected during each call.
Another tool in protecting agents' hearing is audio processors, or amplifiers. These

offer additional hearing protection technology to enhance the protections found in the headset. Used together, clear conversations, hearing protection, and the best in functionality for corded headsets is possible.
The variety of headset and amplifier options available on the market today can be confusing to operations directors, contact center managers, and purchasing agents.
Contact us
at Avcomm Solutions for help in choosing the right set-ups for your organization, and most importantly, your agents. Their hearing safety depends on it!
For more information about hearing technologies, follow the links provided here:
Sennheiser

Jabra
Plantronics